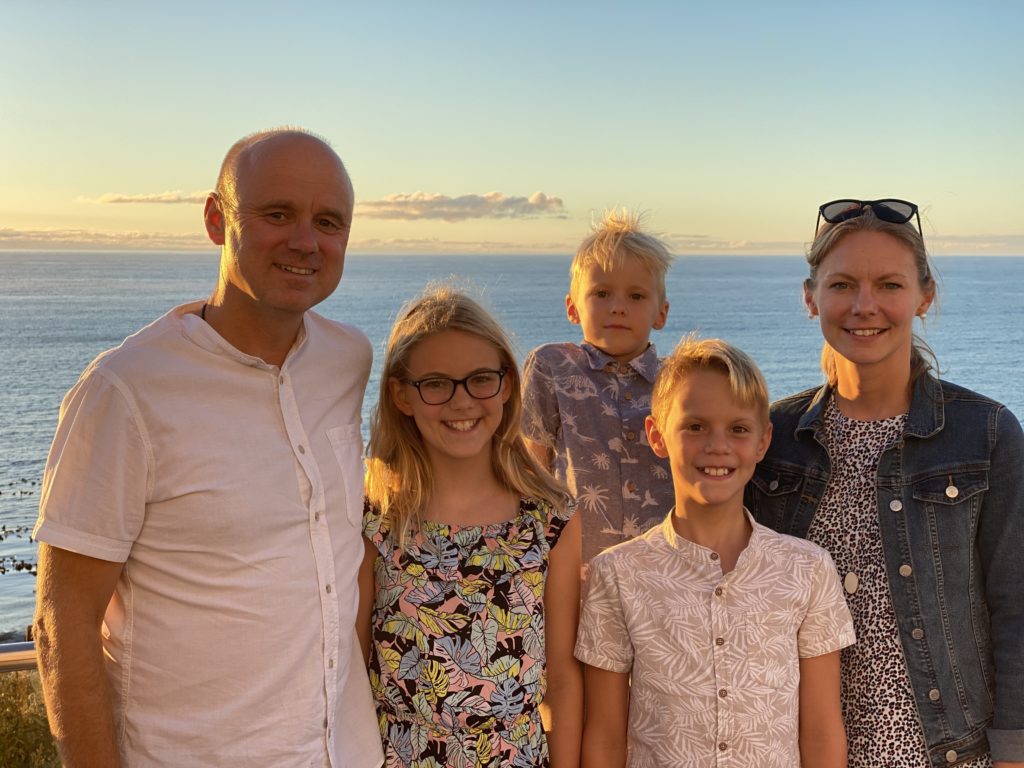 Justine and Marco Spalke have been living and working in Cape Town, South Africa since 2005, which is also where their three children Naomi (2008), Noah (2010) and Leon (2013) were born.
Their work, mainly under Youth With a Mission (YWAM), has spanned different areas over the years. This included coordinating countless outreach teams, working with street children and children's homes, and setting up and managing a residential care facility with a day care center for severely disabled children (Sibongile Day & Night Care Center).
In 2014 they co-founded HOSA e.V. in Germany and a year later its partner organization in South Africa, HOSA – Hope Southern Africa as well.
In 2018 we were able to hire Justine and Marco as our own missionaries. Essentially, it is their job to support long-term projects, such as the current project "Hope Center / 7de Laan", and later to hand them over into the capable hands of the local community. The pioneering of potential new projects, which in the course of time may also become partner projects of HOSA, is very important to them. In many ways, it was this initiative that brought the partner projects into being in recent years (such as Sibongile).
Furthermore, her sphere of activity includes coaching and training to enable other associations and projects to achieve their goals, organizing and coordinating action teams, and networking needy projects with potential donors and donated goods.
As a non-profit organization, HOSA is financed exclusively through donations. This also applies to the costs that are not directly related to the project, which include in particular the salary costs, incidental salary costs and travel expenses of our employed missionaries. The valuable work of Justine and Marco can be supported via the "Spalke Mission" project account.